ADMISSIONS
Spaces are rapidly filling up for various classes. Contact us today to register your child.
---
Principal's Message
10 January 2021
Dear Parents and Students of Virginia International Private School (VIPS),
Assalamu Alaikum and Happy New Year. I hope you and yours are healthy, happy and hopeful.  As I look back and reflect upon 2019-2020, amidst it being a year of unprecedented surprises, challenges, and opportunities, I am grateful for the things I have learnt and the people in my life – including many colleagues, students, and parents within our school community. Hence, I am better personally and professionally. 
As we embark upon this new year and new term at VIPS, there are some key reminders as well as new information which are essential for our success. 
Reminders:
Communication is essential. We encourage and expect parents and students to communicate directly with their teacher(s). This can be done via our learning platforms (email, ClassDojo, Google Classroom) or via a phone call, Google Meet, or Zoom. Should you have difficulty in communicating with any staff member, our Open Door Policy ensures that Senior Leadership and Management are always available.

Health and Safety come first. In order for us to be our best, individually and / or collectively, we need to ensure we are healthy and safe – physically, mentally, and emotionally. Not only do we need to adhere to the three pillars to fight against and curb Covid-19 (1. social distancing; 2. wearing protective equipment; 3. practicing hygiene regularly – we ought to ensure we maintain a healthy diet, exercise regularly, and sleep well. 

Set goals, do your best, and enjoy the journey. Whether or not we share our goals with others or keep them to ourselves, we are better people when we set goals and then pursue them – big goals or small goals alike. Also, we are most fulfilled when we are doing our best, persevering, and sometimes adjusting our goals or plans if we fall short. 
New information:
Distance Learning (DL) is for all students from 3 – 14 January 2021. Unless we receive further information from the local authorities, our hybrid learning model of either Face to face (FTF) or Distance Learning (DL) will resume from 17 January 2021.

Our new building extension is ready. We are excited to welcome our secondary girls to its classes and labs, as well as all our students to its multi-purpose sports hall / theater and semi-Olympic swimming pool. 

Report Cards for Term 1 are scheduled to be distributed by email on 13 January 2021.

Student Re-registration for 2021 – 2022 is open and priority will be given to those who re-register before 28 February 2021.

New student registration is open. Priority is given to family members and relatives. 
Again, I wish you all the best in 2021. Thank you for your continuous support and strong partnerships.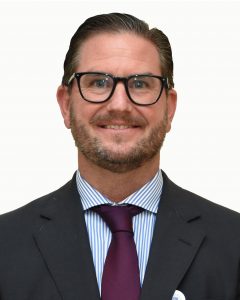 Previous messages from the principal
Principal's Message School Opening of Face-to-Face and Distance Learning
Virginia International Private School (VIPS) Re-opening Model 2020-2021
Principal's Message Holy Month of Ramadan and VDL
Principal's Message Beginning of VDL Journey (April 2020)